About us
Vilniaus Aidai UAB was founded in 2003. Since 2005 the company belongs to the group of enterprises Concretus Gruop, which is one of the largest manufacturers of ready-mix concrete, pre-cast concrete and paving products in the Baltic countries.
The products manufactured by the companies of the group such as IINHUS UAB, Betono Centras UAB and Betono Mozaika UAB are marketed in Baltic and Scandinavian countries. The Group's companies applying "Lean" system pays a considerable attention to innovation and new solutions in the construction industry, which allows to do job faster and more effectively, maintaining high quality at the same time. 
The main task of Vilniaus Aidai UAB is centralised supply of raw materials (cement, inert materials, concrete additives, lime, etc.) to the companies of the group of enterprises. 
We cooperate with the companies rendering transportation services to transport the aforementioned materials. Our company organises a centralised supply of fuel, oil, electricity, tires and other similar tenders for the entire group of enterprises.
UAB "Vilniaus aidai" operates four cement terminals in Vilnius, Kaunas, Klaipėda and Šiauliai.
The company also renders real estate lease services.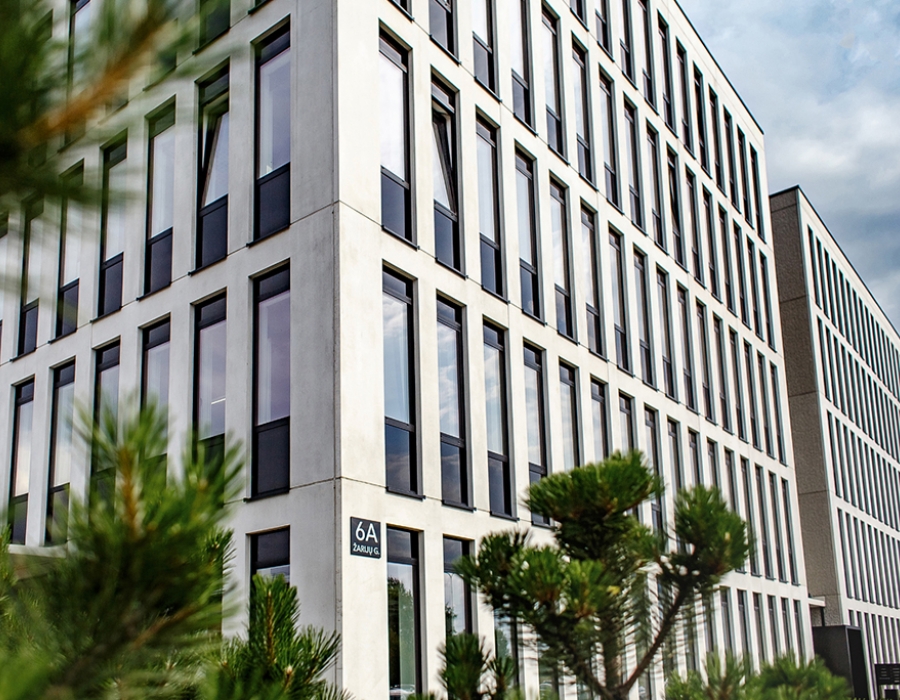 The aim of the companies of our groups is
balanced growth and increase of value.